If you pay attention to the Jarred Land's instagram account you've seen over the past few weeks that he has teased a new, 4"x4"x4", 6K capable RED camera multiple times. The camera industry seems to have started to make a push towards the miniaturization of very capable cinema cameras. The Z cam, Blackmagic Pocket Cinema 4K and 6K, and Kinefinity cameras come to mind here. There must have been some kind of breakthrough in the internals of these cameras to allow for such small bodies while still being able to output 6K and now even 8K. RED was quick to follow this trend. With the failure of the modular hydrogen phone concept this Komodo line seems aimed to right this wrong. While I am sure this was a hard setback for the team at RED I now believe this is a blessing in disguise.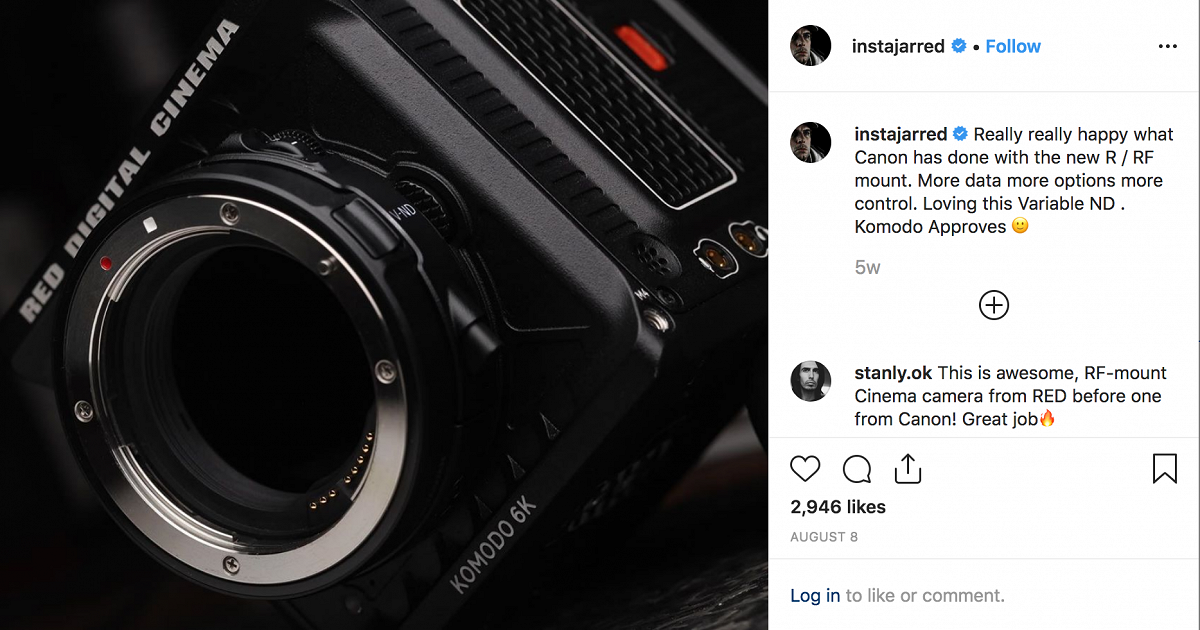 Image courtesy of Jarred Land / RED.com
There is still a lot of mystery around this camera system. There is little we know and a lot we don't know about it. This post is to help peel back the curtain and express what I think will happen and what I think will need to happen for this camera system to be a winner.

First, what we know.

- It's a brand new 6K sensor 
- It shoots to CFAST media
- It has dual Canon BP-970G batteries slots on the back for hot swapping and extended run times
- Canon RF mount
- SDI out
- 3.5mm mic in jack
- headphone out jack
- Will shoot R3D

- Has an internal mic (for scratch audio)
- Ext port for expanding the camera's capabilities
These are all such excellent choices. The short flange distance of the RF mount enables the ability to adapt just about any lens to this camera. It also gives you the option to use an RF to EF adapter with an internal, swappable variable ND filter which will be a god send for run and gunners.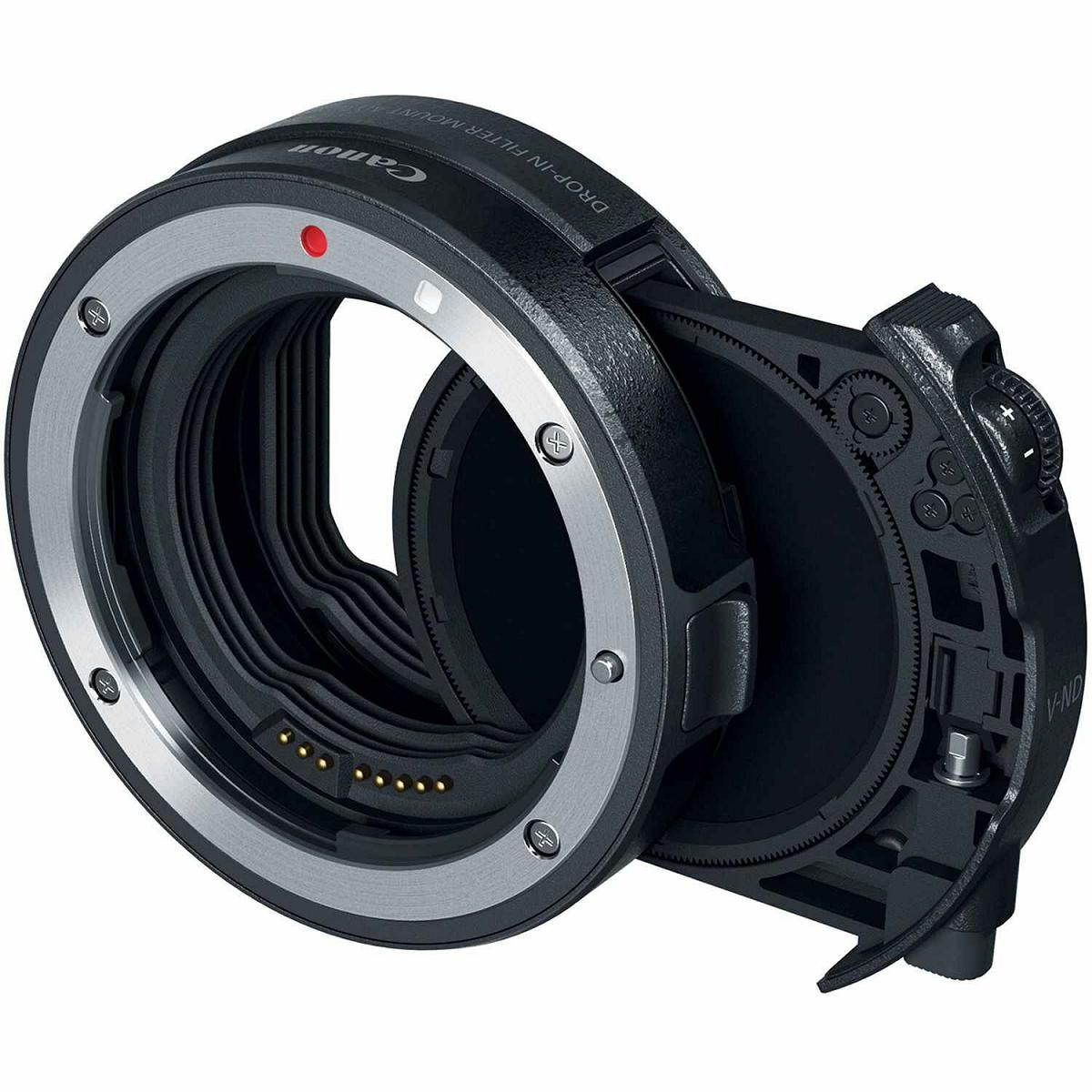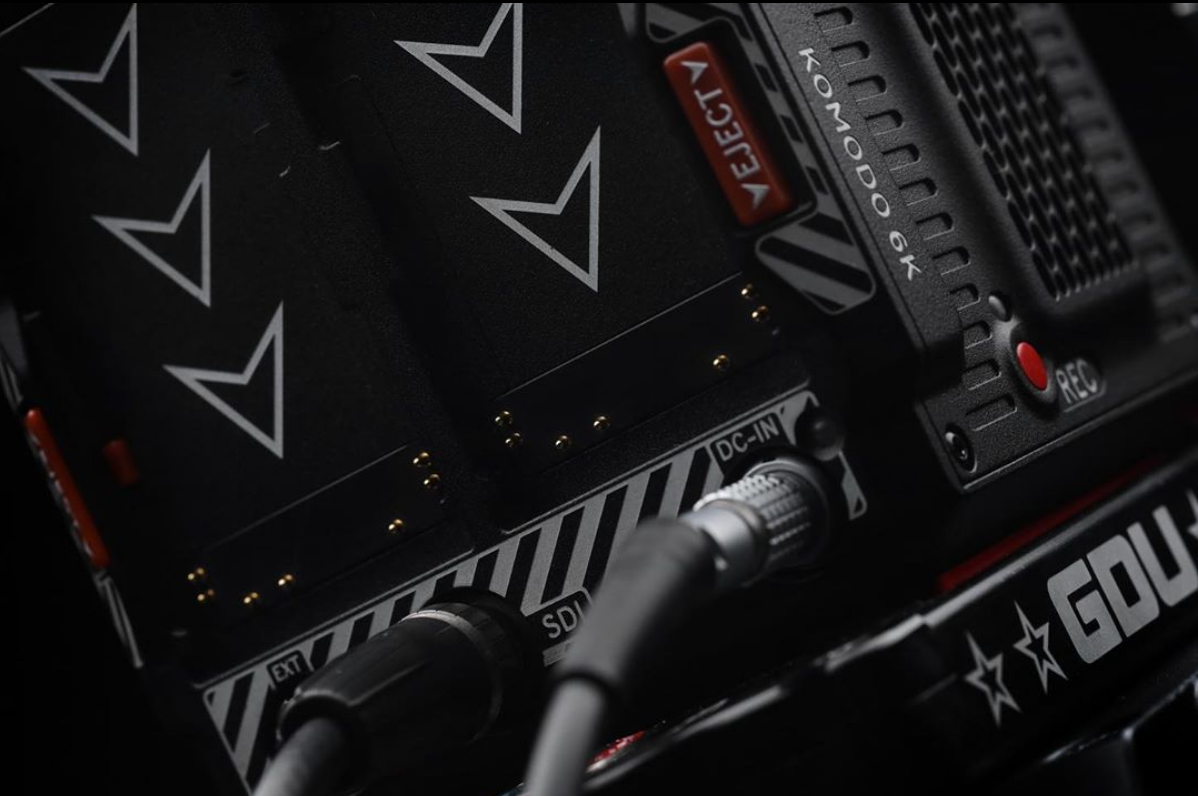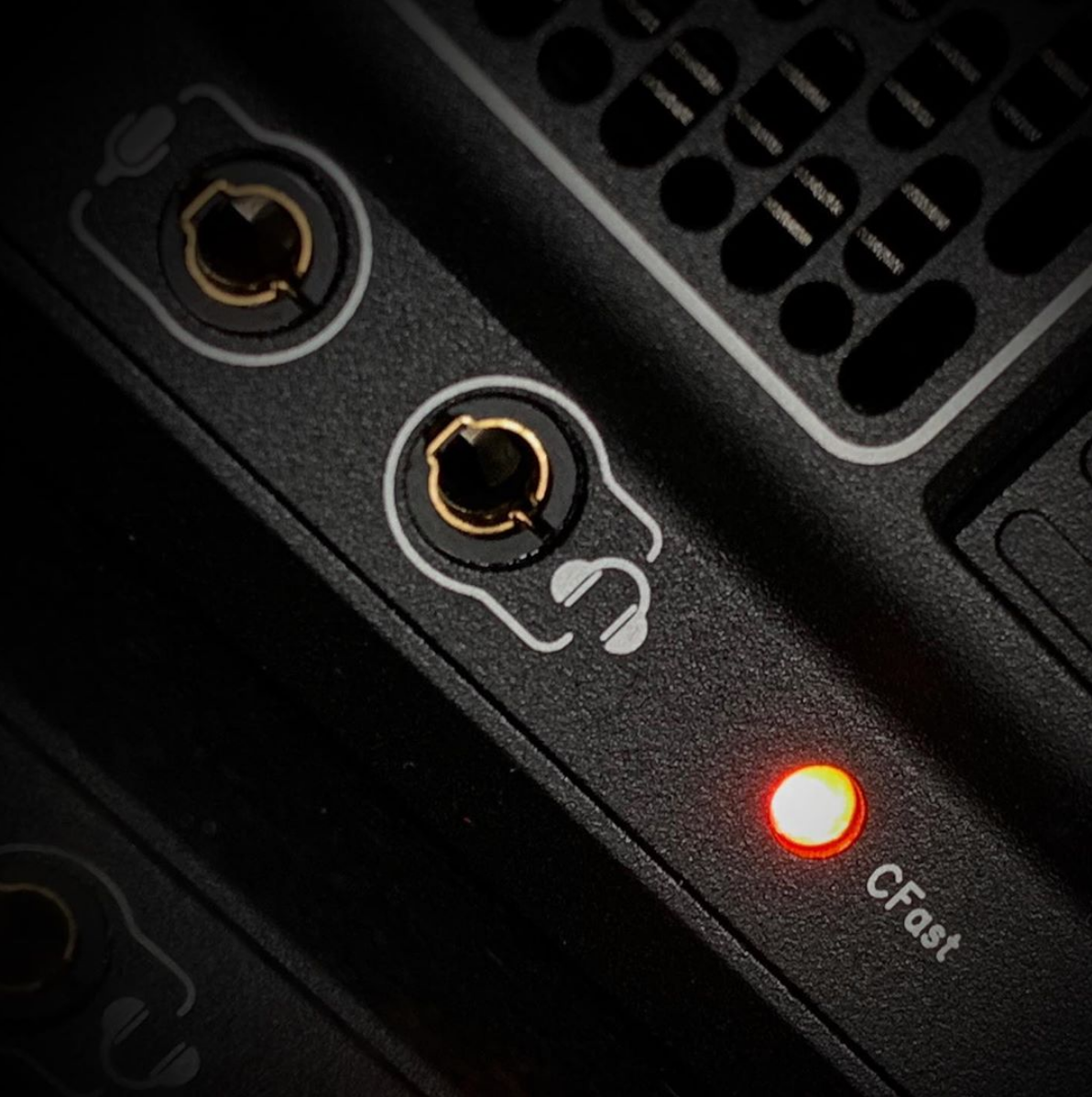 Images courtesy of Jarred Land / RED.com
Here is what we don't know.
- What size is the sensor?
- What frame rate / crop / resolution options does it provide?
- How does it integrate to the Hydrogen phone?
- Any surprises?

Sensor size.
Let's take these one at time. First, sensor size. I believe it will be super 35. Possibly a bit taller to accommodate anamorphic de-squeeze. I think this is the case because there is a photo on twitter of Director Stephen Soderberg using the new camera with a 35mm Leica prime lens made for super 35 sensors. Unless he's using a crop mode off a full frame sensor but I doubt this is the case. Also note he's using the atomos recorder via the SDI out. My guess is the firmware isn't up to speed to record Redcode RAW just yet.

How about the frame rates?

Now this is total speculation but to be competitive in this crazy camera market I think we will get 6K up to 60fps and a windowed 4K 120fps. That has always been RED's style. Outdo the competition by a mile. This camera will be competing with Zcam, Kinefinity, Black Magic Pocket 6K, and even cameras like the Panasonic SH1. They have to offer full sensor readout 60p, and I think they will. One thing I don't think we will see is a dual gain archetecture on this sensor. That would be lovely but I think this would dig heavy into their higher end Gemini sales. However RED tends to throw hail marry bombs in the end-zone so I may be pleasantly surprised here.
Integration to the Hydrogen phone system.

Jim Jannard eluded on RED user that there will still be integration in some way. I think we will see wireless control over the Komodo via the RED phone. Maybe, just maybe even wireless monitoring as well. If not we will see some cable go from the SDI or ETX port to the Hydrogen. I am fairly certain the phone will integrate as a controller / monitor as there are no external controls on the camera for settings and it also lacks connection for the existing RED monitors. Albeit, we still have not seen an image of the top of the camera yet... We will probably see a whole new RED ecosystem here. I for one welcome being able to have a small pocket camera that I can use my phone to monitor and control it. For travel work where you need to be light and nimble this is an amazing solution in my eyes. One less thing I need to bring with me. Simply plug my phone into it and start shooting.

Any surprises?
This is where I think things will get interesting. The biggest surprise being I think this will be the first RED sensor with built in, high speed, phase detect autofocus. This camera is made from the ground up for the one man band, Indie filmmaker, travel oriented, small footprint production. Jarred mentioned the RF mount gives them more "options" for data and connectivity. We have seen on-chip auto focus bloom from companies like Canon and Sony over the past few years. This addition would set this camera over the moon in my opinion. If it's anything like the Canon EOS R, the auto focus will even work with adapted EF glass via their adapters. Imagine being able to slap your Sigma or Canon EF glass on the front with a variable ND in between with fast, dependable auto focus, 6K R3D RAW, monitoring on your phone, shooting to affordable media, in a camera no bigger than 4 inches in any dimension. This would make it an indie filmmakers dream and I think RED would sell a boat load of these. I hope we will eventually see integration from Atomos and Small HD to control the camera via their monitors and not be stuck into having to buy into their Hydrogen phone system in order to run our camera. I also believe the boot time on this camera will be significantly improved over the DSMC2 bodies.

Conclusion.
For someone like myself who tends to shoot things on my own this is a welcome addition from RED. I used to own a Helium 8K system but ended up selling it due to it being too big and bulky and slow for my type of shooting. I have longed for a video system and photo system that could use the same glass. When Canon introduced the new high megapixel RF mirrorless camera it seems like my dream may finally come true. I tend to work out of a backpack so only having two bodies, one video and one photo oriented plus a few Sigma lenses plus the RF to EF ND adapter this will make my kit well rounded but still be small and nimble. I look forward to seeing how all of this unfolds. It's such a wonderful time to be a filmmaker.