Wow, an amazing camera was just announced from Fujifilm. The GFX100! This is the most interesting camera announced in a long time in my opinion. I helped shoot the GFX 50s launch film a few years back and ever since getting to play with a pre production model I knew this was a system I wanted to keep my eyes on. However, at the time only offering 50MP which was just a few shy of my A7RIII was not enough to make me jump. I did love the ergonomics and the size of the camera. It felt like an actual real beefy professional camera.
Fast forward two years and now we have the latest and greatest from Fuji. This thing is an absolute monster.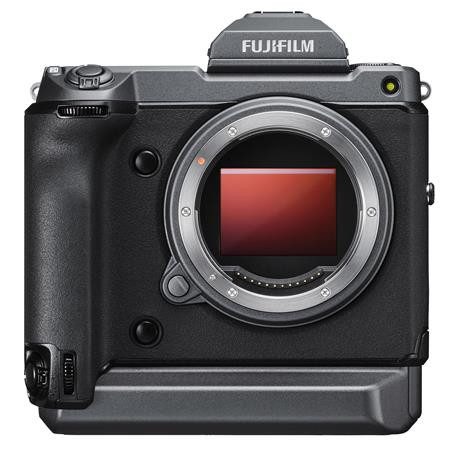 Sensor Magic
It sports a 102MP back side illuminated copper wired medium format sensor. This improves readout noise and speed performance to keep up with professionals demands. This sensor also comes with edge to edge high speed phase detect autofocus points. This will enable you to focus quickly and accurately on your subject. A first for this sensor size. It also comes with face and eye detect autofocus for absolutely nailing the eyes with that 100mp sensor. It also outputs true 16bit color information - giving you ultimate control in post.
Sensor stabilization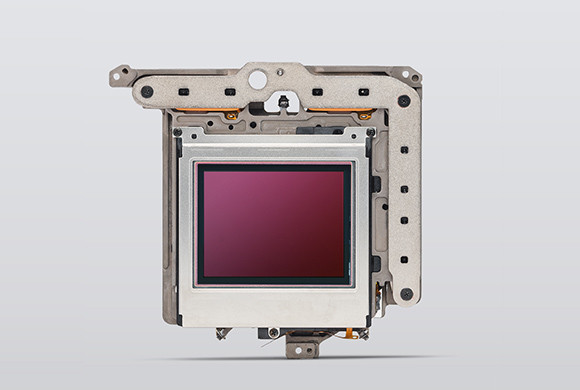 Of course having all those pixels is nice but when you're shooting at such high resolutions it makes it absolutely necessary to have a stable platform to shoot from. 100mp is very unforgiving. If there is any camera shake while the image is being taken the resulting image will not be sharp and crispy. Fuji innovated here with the first medium format camera with in body sensor stabilization. This is the real breakthrough here in my opinion and it cannot be understated. I am sure we will see Hasselblad come out with a camera with this same sensor but I don't know if we will see them solve the stabilization issue or not. This stabilization removes up to 5.5 stops of camera shake to enable this camera to be used in almost any situation. No longer are we confined to tripods when shooting at such high resolutions. From what I have seen online, it works in stills AND video mode and also combines the sensor stabilization with the optical stabilization of the lenses to give you unbelievable results.
Video specs
Oh and by the way, this camera is no slouch in the video realm. It shoots 4K 24 and 30p in 4:2:0 10bit internally at 400mbps or 4:2:2 to an external recorder. It also appears that the autofocus works as well in video. You are getting high quality, stabilized footage with impressive autofocus. When the standard digital cinema format (17:9) is selected, the GFX 100 records video with a sensor area measuring 43.8 x 23.19mm – larger than many high end cinema cameras. There are LOG and HLG options too – allowing professional control over dynamic range.
Speed
Amazingly for a camera of this size, the continuous shooting capabilities of the camera have been improved to offer a burst rate with continuous autofocus of 5fps, with a buffer capacity of up to 41 JPEGs or up to 14 RAW files. It saves all this data to two UHS3 SD card slots found in the camera for professional redundancy.


Ergonomics and looks
This camera looks really awesome to me. It's decently large - about the same size as a 1dx, but with a much larger sensor inside. The size was due to being able to house the sensor stabilization unit with is independent from the rest of the camera system. The blue grey finish looks really nice and the built in vertical grip is something I really love. One thing not a lot of people mention is the EVF is new as well with 5.76 million dot OLED screen inside. What I love is that you can get the optional EVF tilt adapter allowing you to view the EVF at almost every angle. Holding the camera at chest height and looking down into the EVF is a really comfortable way to shoot in my opinion. If I had to describe this camera with one word it would be sexy.
Price and availability
Price starts at $9,999.95 for the body and will be shipping in late June.